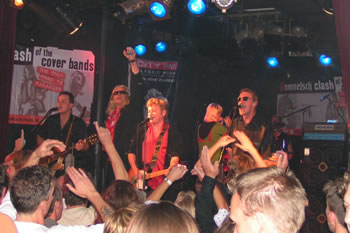 The Clash of the Coverbands 20-10--2006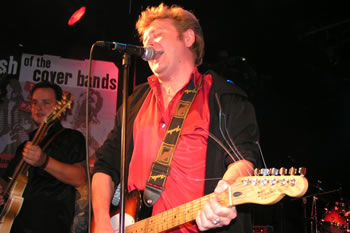 Paul in Full Action !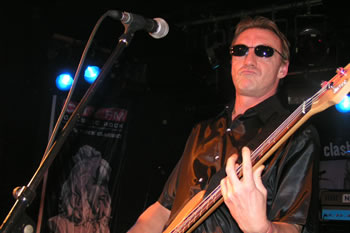 Roberto " gaba gaba he" Klein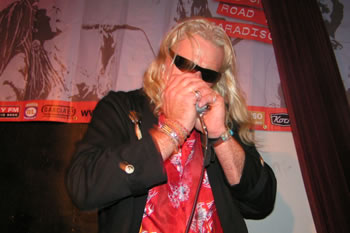 The Vulture stays COOL.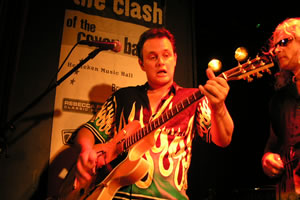 Go Johnny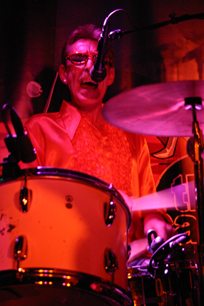 Ed





The Scandals von schnellen Rock'n Roll Nummern bis zu den fiftiestypischen Schubidubischmachtfetzen sind über 60 Songs der Fifties und Sixties auf dem Programm. Nummern vom the Rolling Stones ,Chuck Berry, Elvis, The Kinks, The Animals, Buddy Holly, Carl Perkins, und so weiter.
The Scandals hatten seither schon viele erfolgreiche Auftritte, von Konzerten und Open Airs über Diplomfeiern und "Budefesten" bis hin zu Hochzeitsfeiern in der ganzen Welt.
Sie strotzen vor Spielfreude wie nie zuvor, was an ihren energiegeladenen Auftritten unüberseh- und hörbar ist!!
MP3
Hieronder een stukje muziek van the Scandals dat je kunt downloaden. Klik op de link en wacht even !
DISCOGRAFIE
Greatest Hits, Vol.1
Scorny Records SCN 2
Track List:
Carol, Matchbox, Down to the docters, Mustang sally, Bring it on home, Shake your Moneymaker, 6 days on the road, Bobbin' the blues, Like a rolling stone, Brown eyed girl, It's all over now, 20 flight rock, Hot legs, Whole lot of shaking.
Greatest Hits, Vol. 2
Scorny Records, SCN 3.
Tracklist
Roll over beethoven./ Red Hot/ Not fade away/ Little red rooster/ Respectable/ Rip it up/ Let's work together/ No more the blues/ Green river/
Sweet little 16.